BoodaiCorp Overview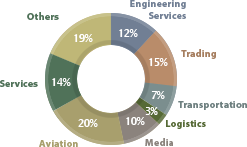 From construction and logistics to transport and media, BoodaiCorp invests in sectors that are key drivers of the local and regional economy.
With large and growing interest in more than 15 market-leading brands, our investments positively engage, support, or enhance the lives of 15 million customers annually.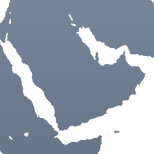 We've been operating in the GCC region for the past 60 years, and across sectors that are vital to the region's economy. Our commitment to the growth and development of our region is at the heart of what we do.
Core Values
Investing in Partnerships
In addition to solid business fundamentals, we succeed because of robust relationships. We cultivate the management teams in our partner businesses, and engage our investment partners for our ventures. Working closely with our management and investment teams yields far more than any of us could achieve alone.
Growth through Value Creation
Creating value is the essence of our business. It is both our mantra and our differentiator. We create unique opportunities for our shareholders, partners, and the communities we invest in by opening up sectors with high entry barriers, such as government-run sectors, and by creating new opportunities from the ground up.
Our Reputation is Our Capital
Entwined in our cultural DNA is the recognition that our reputation is our capital. We have safeguarded and built our reputation day by day since our humble beginnings nearly a century ago. Today, BoodaiCorp is a reputable business partner in the Middle East with a track record of facilitating long-term, high-performing investment ventures. We maintain this focus as the guiding principle behind our daily business efforts.