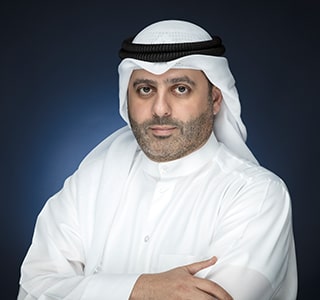 Mishaal Al-Usaimi
Chief Executive Officer
Mr. Mishaal Al-Usaimi joined BoodaiCorp as Chief Executive Officer in 2019 in pursuit of further expanding BoodaiCorp. He has 25 years' experience in asset management, capital markets and property development. Mishaal held various local and regional board directorships. Prior to joining BoodaiCorp, his last role was the Acting Chairman and Managing Director of the Capital Markets Authority (CMA) in Kuwait. Throughout his career, he also held various management positions with Saffar Capital in Dubai, Mabanee, Kuwait Cement Company and Kuwait Investment Office in London. Mishaal, has a Bachelor's Degree in Business Administration (Finance and Marketing) from the University of San Diego, California, USA. He also trained in the Kuwait Investment Authority, and in J.P. Morgan & Co. in New York.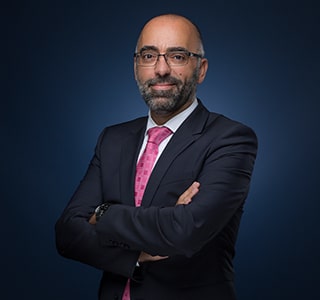 Ahmad Abdalla
Chief Operating Officer
Mr. Ahmad Abdalla joined BoodaiCorp in January, 2013. He presently holds the position of Chief Operating Officer. Prior to that, he was a Senior Vice President with Agility where he has assumed several posts including Management Systems, Corporate Finance, and Human Capital. Prior to his tenure at Agility, he worked in North America for 18 years where he held different positions in the areas of Management and IT consulting with a client base focus in Fortune 500 companies. He has advised numerous clients on strategy development and management, organization restructuring, business performance management, and enterprise systems implementations. He serves on the board of several Group Companies including Al Jazeera Airways Company, Gulf Engineering Company and City Group Company. Ahmad has Ph.D. in Mechanical Engineering from Columbia University in New York.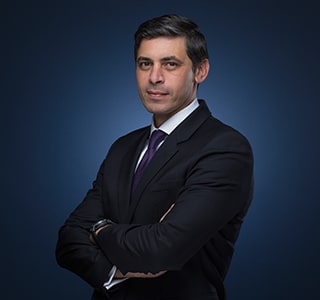 Hany Shawky
Chief Investment Officer
Mr. Hany Shawky joined BoodaiCorp in 2011 where he holds the position of Chief Investment Officer. He has more than 20 years of experience within the private equity, investment banking and equity research fields both in Egypt and Kuwait. Before joining BoodaiCorp, Hany was a Vice President – Private Equity in Global Investment House – Kuwait. He has a long track record of managing acquisition, post-acquisition and exit processes as well as working with portfolio companies on value creation initiatives. Hany served as member of the Board of Directors of a number of companies including Al Jazeera Airways Company, City Group, Gulf Projects Company for Cooling and Electricity in Kuwait. He was also the Chairman of Jordan Trade Facilities Company in Jordan and a board member in Alumco LLC in Dubai amongst others. He has a Bachelor's Degree in Commerce from Helwan University.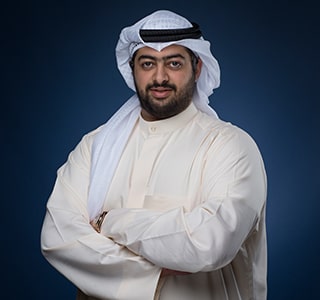 Marzouq Boodai
Corporate Director
Mr. Marzouk Boodai joined BoodaiCorp in 2015 as a member of the Executive Committee. He assumes various roles in support of the vision to expand BoodaiCorp and continue to be the market leader in the various sectors it operates. Marzouq is also an executive committee member of Boodai Trading Company, Al Jazeera Airways Company and City Group Company.
He is the Chairman of the Board at Gulf Projects Company for Cooling and Electricity. Marzouq has a Bachelor's Degree in MIS from the Gulf University for Science and Technology, Kuwait.